The last few months have drawn me more and more in that direction natural cosmetics , And it is evident that your interest in the subject is also growing. Increasing demand for coverage of local and international indie brands, and to my delight despite the natural fears of working with an unfamiliar brand you often react with great curiosity and interest, and are exposed through my posts to small local brands that you would not know otherwise. This is what happened (and continues to happen) with the natural care brand Simee via nature. Sharpness of the eye also must have noticed the shimmer of the brand as wellם In my post Recommendations for Holiday Gifts , With The sweet experience package That I could not not include in the post.
Behind the natural care brand Simee via nature is Pnina and myself, a mother and daughter who come from the world of pharmacy and natural aromatherapy. Pnina's father was the chief pharmacist at Helena Rubinstein's house, and in a harmonious and pleasant way her path to natural and healthy pharmacy was paved. The products are 100% natural and clean, contain only vegetable oils and essential oils and are manufactured in a factory authorized by the Ministry of Health and GMP. The products are very concentrated, and require a small amount to use, so they also last for a long time. It is also possible to ignore the convenient pricing, which allows you to get acquainted with the brand's product range in an easier and simpler way. So that you can get to know and enjoy the products for yourself, the brand therefore offers an exclusive benefit 20% discount on the entire site With the code BUNNY, valid until 10.4 inclusive. And there is even a trial kit I created especially with the brand!
The products I tried SIMEE VIA NATUREE
Hair serum
Oil-based hair serums can be tricky because they can weigh down and pull the hair down. I have recently had a very positive experience with Shiite oilR Coconut based , Which made me want to try Simee's hair serum as well. It contains almond, grape, apricot, olive, jojoba and carrot oil, and 2-3 drops are enough for all hair, with care to place it on the ends of the hair only, to create delicate, beautiful and defined waves. It can be used on damp or dry hair, when personally I prefer to place it on damp hair dried in a towel. The price of the serum is 89 NIS before a 20% discount. To purchase, click here.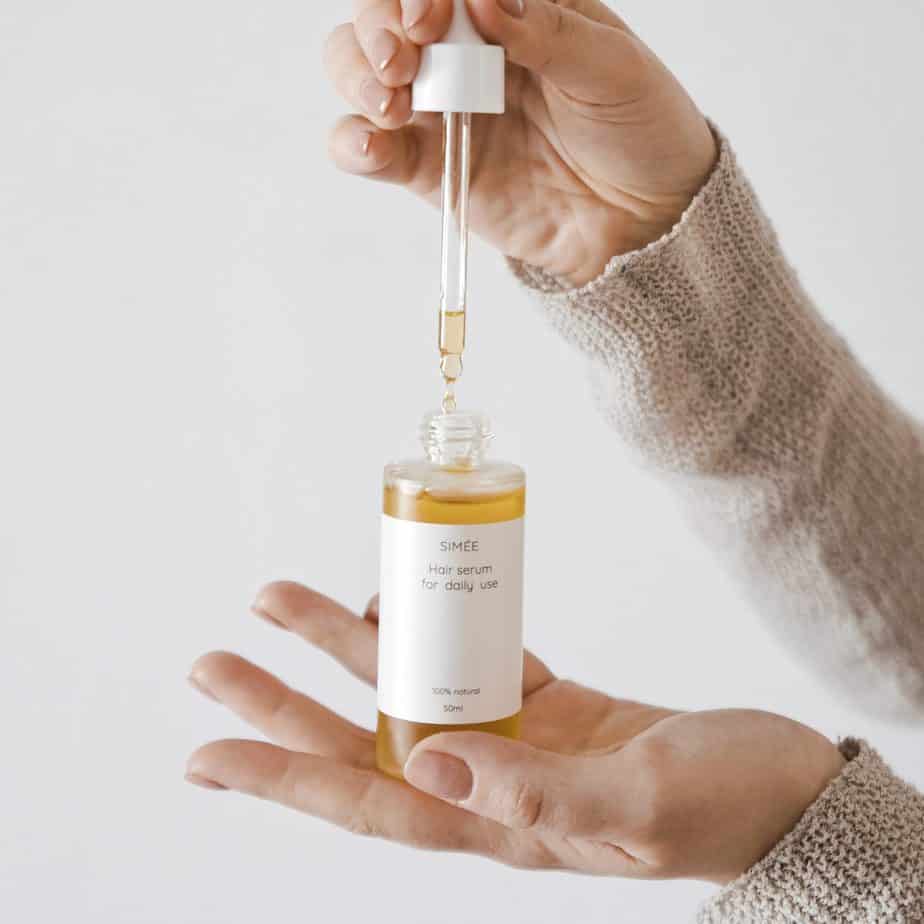 Solid soaps
I experimented with three solid soaps of the brand– Calendula soap, lavender soap and spirulina soap . Solid soap in our house is a real thing, it's my husband's favorite type of soap, and I'm always looking for soaps with uniqueness. For me solid soaps tend to be dryers, but this is not the feeling from using the products.
Of the three, Calendula soap He's my favorite and Udi's, and he's the one I'll want to replenish. It is pleasant on the skin and has a delicate fragrance, and I especially liked the combination of calendula flowers in the soap, which I felt gave a softened exfoliating feeling to the skin. The price of the soaps is NIS 18 before a 20% discount, and they also come in a package of four at a cost of NIS 68 before the discount. To purchase, click here.
Experiment kit
The brand's trial kit includes four 10ML products: a serum and cream from the Red Acceleration series, a body lotion with a spa scent and 100% natural shea butter that come in a beautiful bag.
Serum and red seaweed cream – The unique ingredient interested me very much, and I see it being integrated into more and more products. Red acceleration has been researched, and found to be a particularly effective antioxidant. As such it is considered as a successful anti-aging ingredient, which strengthens the natural protection of the skin.
The serum is oil based And it is highly concentrated and sage it contains a quality blend of oils like grape seeds, sweet almonds, oval, jojoba, apricot seeds, avocado, wheat germ, carrots, red seaweed extract, and vitamin E. For a balmy texture cream Different from what you sell in other creams. It contains shea butter, coconut butter, hazelnut oil, grape seeds, sweet almonds, beeswax, carrots, red seaweed extract and vitamin E. I recommend taking some of the substance and heating it between the fingers, to produce a uniform and nutritious spread. After applying the two products, I felt an immediate saturation of the skin, and I also used them during a weekend in cold Jerusalem, where my skin dries even more.
The products have a delicate fragrance and beyond the pleasant fragrance, surprisingly despite the rich texture they do not weigh down on the skin like other oil-based products, and throughout the day the skin does not look shiny or oily. I feel these are products suitable for normal, dry or dehydrated skin, and during this period of pregnancy when my skin is thirsty, I really enjoyed using them and the feeling of softness that accompanies the application.
Spa-scented body lotion and shea butter  They are the last two products in the kit. The body lotion also has a stable balm texture, and personally I prefer slightly lighter textures that are quickly absorbed into the skin, even though the fragrance was pleasant and the moisture was sufficient. Shea butter is useful for use on a variety of dry areas such as lips, cuticles, elbows and more, but even here I found myself returning to the classic balms that are often thrown in my bag. Does this indicate anything about the quality of the products no, just for me they were less exciting than the rest..
To purchase the classic experience kit click here
I really liked the experience with the scaled-down products, and the charming bag in which the products come, but I also wanted to give you a chance to experience the products I was most connected to, like the hair serum and calendula soap. Together with the brand, we have created an exclusive experience kit that comes in the same charming bag and at a pleasant cost of NIS 72 after discount. The products included in my kit:
Calendula soap – As you have already understood, among the solid soaps of the brand, for me the calendula soap is the favorite. As such I wanted to include it in the kit, and also give you a chance to experiment with it.
Hair serum – I fell in love with my natural waves again recently, thanks to a successful haircut and a combination of oils in my hair care routine. I understand the natural fear of experimenting with oil-based hair products, so it was important for me to allow experience with a scaled-down product as well.
Serum and red seaweed cream – Beyond the benefits of red acceleration and quality ingredients, the uniqueness of these products and the reason I included them is that beyond the pleasant fragrance, surprisingly despite the rich texture they do not weigh down on the skin and it does not look shiny.