Simee via Nature | Photo: Yael Resner, Shahaf Beger and Linoy Friedman

It seems to me that for veteran (or consistent) readers I should not introduce theSimee Via Nature, But here Summary of previous chapters for extra security: Natural and local cosmetics created by mother and daughter, Pnina and Shelly Glazberg. Pnina chose a course in natural pharmacy inspired by her father, who was the chief pharmacist at Helena Rubinstein's house, and mine is a graduate of an aromatherapy therapists course. The brand is named after the grandmother, Simi. And all this family-local-natural celebration takes place in one of the most beautiful places in the country: Kibbutz Nachsholim.

& gt; & gt; & gt;
My previous collaboration with Simee took place between closures, and this time I took advantage of the freedom of movement to get to the kibbutz and get a little caught up in their positive karma. I like to think that when I use their product I apply a little from myself where it was created (yes, this time too there is a discount, the details below).

Mine says: ״The inspiration, blossoms and growth here around and the impact of the abundance that comes from nature on our world. The natural environment, walking the paths on the way to the sea near the geranium blooms, roses and citrus trees are the great inspiration for the creation of completely natural care products, ones that speak to nature and the feelings of cleanliness and abundance.״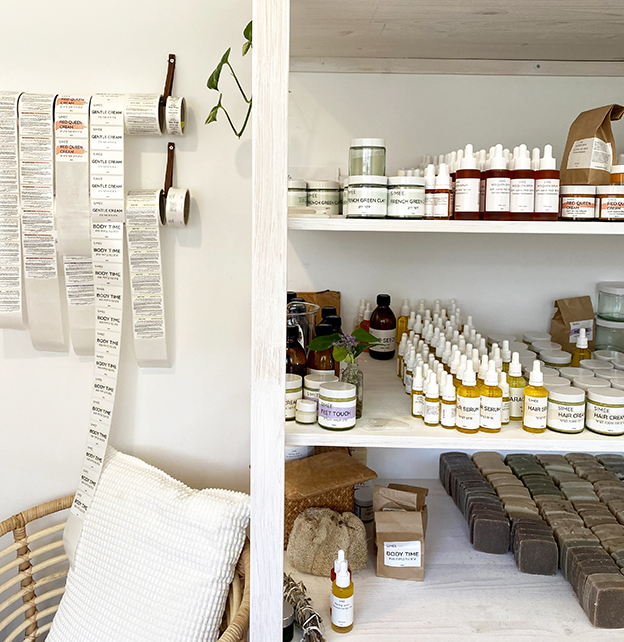 Mine in the studio, in a common work space in the kibbutz.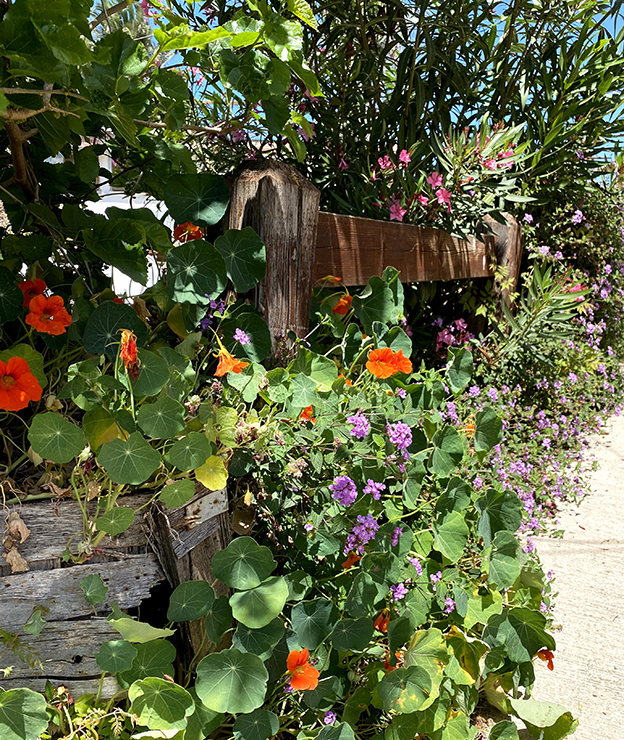 The backyard of the studio. And from there for a round at the beach.
״Thanks to the much love of my son, a year and a half old, every morning opens safely to the sea, we ride with the bike to say good morning to the sea, breathe some of his good air and continue from there to the garden. By the way, my partner has a surfboard shop on the kibbutz..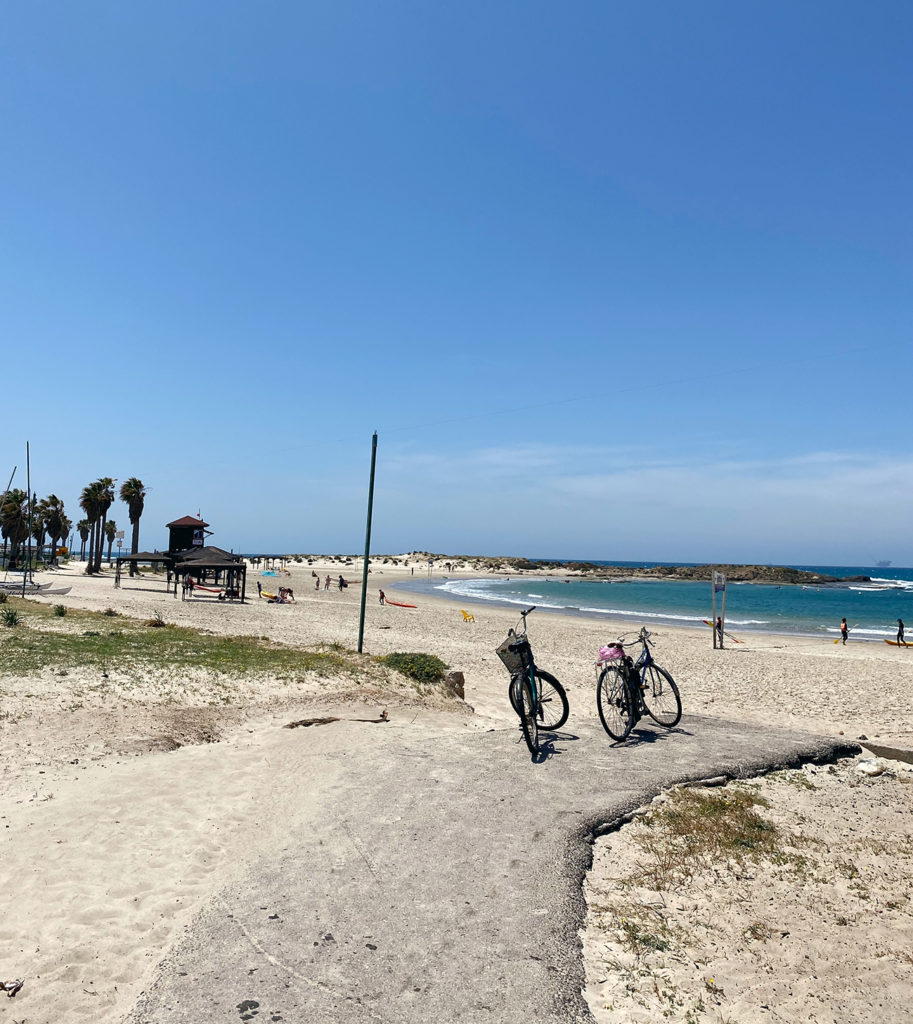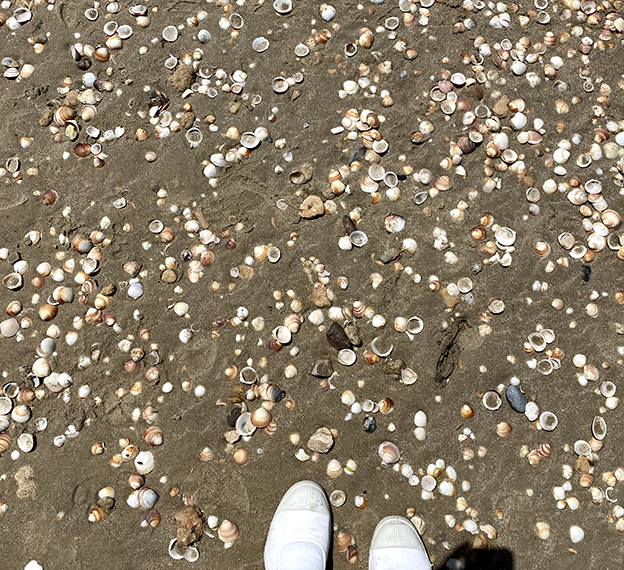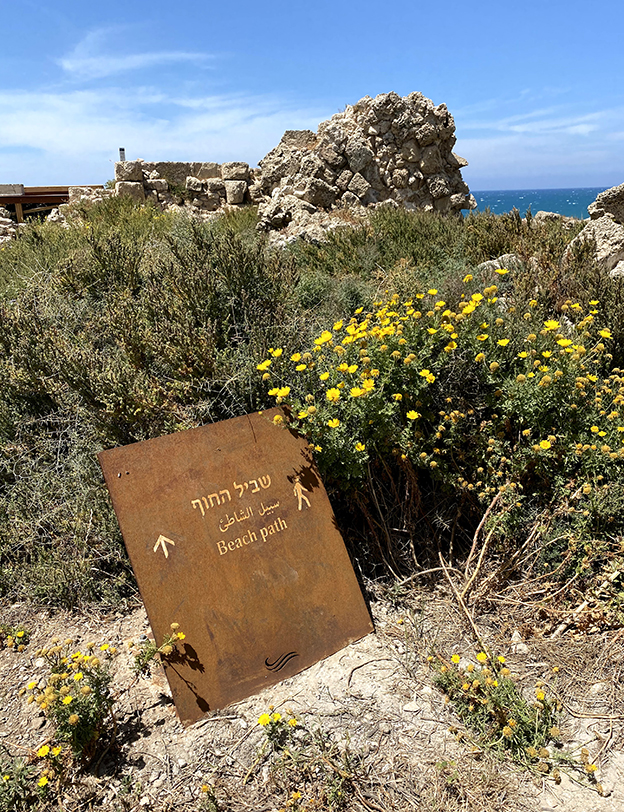 & gt; & gt; & gt;
And from there: home.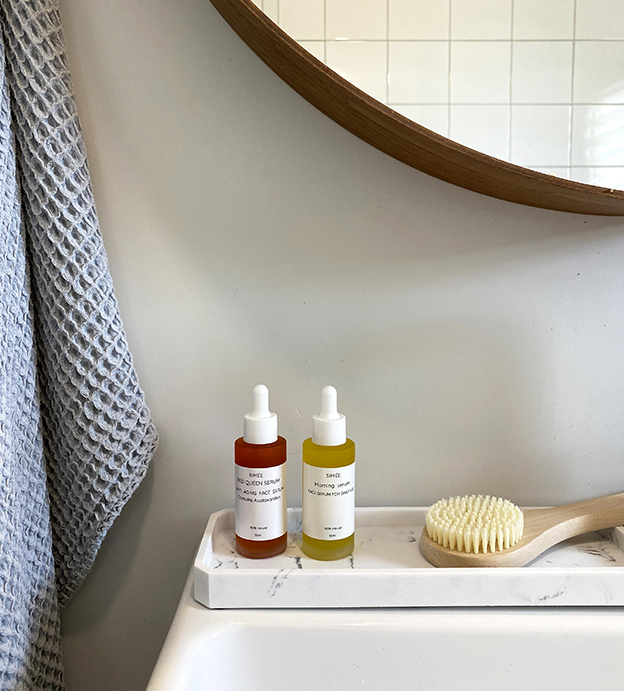 The good news: Until next Thursday (20/5) there will be a 20% discount on the site with the code shelly20.

What should you focus on??
For curiosity in general: Kit To Go Of some scaled-down products in a cute bag.
Serum: Something has changed in me lately. Suddenly I prefer a bikini over a whole and show affection for serums. Life is full of surprises! My favorite serum is theMorningSerum (It's a little lighterFrom the serum that contains red algae And more suitable for mature skin. So if you are looking for wrinkle prevention you may prefer it).
Spirulina seaweed soap: Solid soap is fun And it's also one of my favorite products so I was persuaded to try it, and it's really great and also very comfortable to put in a face washing routine. Suitable for all skin types, including delicate skin.
Foot cream: Well, this is a real surprise for me. I always say that the skin on my feet is so dry that by the time I get home from the pedicure I already need another round. No more. I do not want to provoke fate, but I use this cream and lo and behold, three weeks have passed since the last pedicure and the heels are still intact and soft. I do not know if this is a visible miracle, but in any caseThis is a miracle for NIS 68, So worth a try.

& gt; & gt; & gt;
And there are also tips straight from my own from Simee:
1. The products should be applied on damp skin, immediately after washing the face or after the morning shower.
2. You can use very little of any of the ingredients (say, from the serum: two drops will suffice).
3. Before the serum and moisturizer I massage the face and neck with Spirulina soap.
4. It is said that a serum and face cream should be applied, but when I say I apply them I mean a good application, a really deep massage for the facial skin. This is my biggest belief about skin rejuvenation: movement and good blood flow.. With the help of the Goa Sha Or the hands.

And there is also a sedative tip:״The lavender plant is known for its ability to calm the mind and calm the storm. It treats and calms the nervous system and thus creates silence. You can drip a few drops into the burner or on your sleeping pillow and take a deep breath, you can of course also drip on the lapel of the garment and then it will go with you everywhere..

& gt; & gt; & gt;
And one more thing: 17 minutes of yoga to release the neck and shoulders, If I give to those for whom stress settles right there (towards the end Adrian says that neck pain is sometimes due to our tendency to see the world through only one side).